ARCHITECTURE & ENGINEERING

Commercial
PAE is a licensed First Class Architectural Design Office in Japan with more than 6 decades of commercial project experience, with emphasis on office fit-out and retail work. PAE also provides project management services and retail roll-outs management services.
Our skilled team carries out each project so that the client's needs and expectations are fulfilled, and ensures that the project is executed smoothly, on time, within budget and with constant awareness for environmental concerns.
Architecture & Engineering
Facility Management
Building Technologies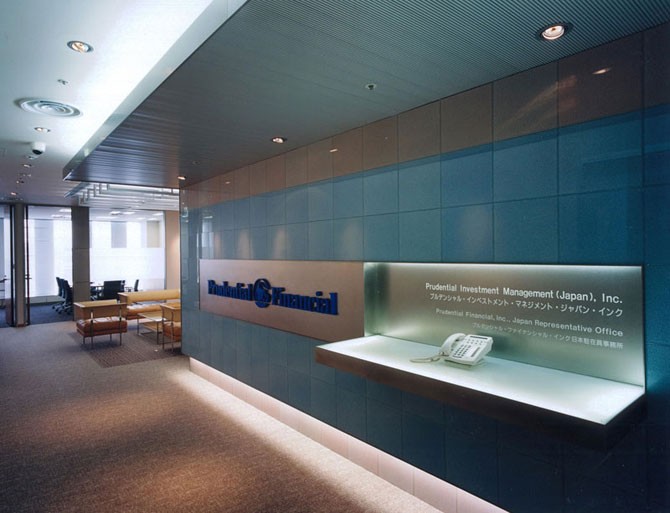 PIMJ Co., Ltd.
Client
Prudential Group
-The Prudential Life Insurance Co., Ltd.
-The Gibraltar Life Insurance Co., Ltd.
-Prudential Investment Management Japan Co., Ltd
Project Size
-Size: 76,600 sqm
-Office: 38,000 sqm (*Prudential Group Office; 11,440sqm)
-Residential: 20,000 sqm
-Retail: 2,800 sqm
-Plaza, parking, common space, etc. 15,800 sqm
Location
Nagata-cho, Tokyo
PAE Role
Owner Representative and Architectural Design Planning Consultant for the building and Project Management, Interior Design, MEP Conceptual Design for the Prudential office area
Building - Prudential Financial and Mori Building acquired this building in mid-construction from Chiyoda Seimei. The project includes office, residential, and retail components as well as major public plazas. PAE was instrumental in managing the transition in design and construction administration from Chiyoda Seimei to Rockwood (Prudential Financial/Mori J.V.). PAE's design improvements to the open plaza spaces, landscaping, retail configuration, public lobbies and facilities have greatly improved the appeal of the overall project to multi-national companies and the international market.

Prudential Group Office - Prudential Financial's operation in Japan was consolidated into the company's showcase building. PAE prepared a detailed program of the 3 main business units and then created and implemented an office design that satisfied functional requirements and defined separate identities for each business. By focusing on common facilities and systems (e.g. seminar rooms, HVAC systems, IT systems, fire extinguishing systems, emergency power systems etc.) many efficiencies were gained in cost, space, and resources.